Professional Assistance with All Sizes and Types of Property and Real Estate Development Projects, Questions and Issues

Watson Planning Consultants provide private and public sector clients with land use planning and real estate development analyses, reports, advice, strategies, solutions, services, regulatory agency representation and project management for all sizes and types of properties including:


•Residential
•Mixed Use
•Commercial
•Single Family
•Raw Land
•Retail
•Multi Family
•Golf Course Community
•Restaurant
•Coastal Zone
•Institutional
•Condominiums/
Apartments
•Master Planned Community
• Shopping Centers/Malls
•Affordable Housing
•Agricultural/Rural
• Industrial
•Senior Housing
•Resort Hotel/Motel
•Office Buildings
Land Use Planning, Property Transaction Due Diligence, Real Estate Development and Governmental Relations

Whether you or your clients simply need a thoroughly researched and written Site Investigation Report or Zoning and Entitlement Report for the purpose of commercial or residential real estate pre-purchase due diligence, acquisition, leasing, building construction, financing or tenant improvement remodel, or require assistance with complex real estate development strategies such as land subdivision mapping, property development feasibility and cost analyses, site design, developer impact fee studies, regulatory agency reviews, bond workouts, permit processing and entitlements, an EIR, and public hearing representation for LCP zoning amendment issues, WPC's expertise, guidance and interaction on your behalf with government agencies can help save time, unnecessary frustration and potentially costly mistakes.


California Coastal Zone Conflict Resolution Specialists

WPC serves the West Coast from its base on California's Central Coast and specializes in managing difficult land use applications, approvals, permits, questions, problems, violations, issues, conflicts and hearings for properties and projects located within the California Coastal Zone coming under the jurisdiction of the California Coastal Commission, pursuant to the California Coastal Act, including projects located up and down the California coastline, in Los Angeles County and those within the California Central Coast areas of Monterey, San Luis Obispo, Santa Barbara, and Ventura Counties.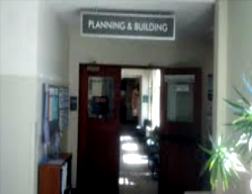 Both Sides of the Counter

Certified Land Use Planner David Watson, AICP, Principal of Watson Planning Consultants, obtained his degree in City and Regional Planning from Cal Poly San Luis Obispo School of Architecture and Environmental Design, and began his professional planning career in public service as the Assistant City Planner for the City of Pismo Beach, California. Mr. Watson completed his nine year term in government work there as Director of Public Services and Public Works with a Master's Degree in Public Administration.

This constructive foundation together with more than 20 additional years of private practice land use consulting and real estate development experience has equipped Mr. Watson with expert knowledge of planning and building policies, politics and procedures.

Over the course of 30 years WPC has established an extensive operational network comprised of ethical, long-standing relationships with tried and trusted astute technical, design and scientific consultants as well as with elected and appointed officials and decision makers on both sides of the Building and Planning Department counters.


WPC has been been providing effective, efficient and reliable
comprehensive land use planning consultation, real estate development consulting, community development planning and real estate development team leadership to public and private sector clients since 1989.